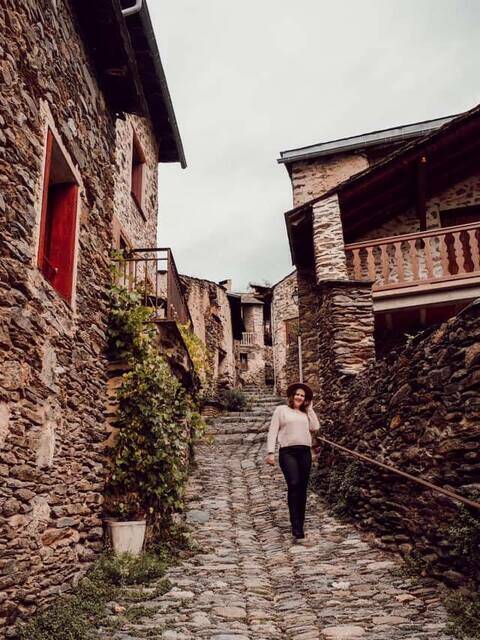 Evol is part of the commune of Olette, it is a medieval hamlet with schist walls and lauze stone slab roofs. It is well worth taking the time to explore this typical mountain village. Evol is one of the four most beautiful villages of France.

Discover this medieval village with mountain character, with its walls of schist and slate coverings, dominated by a 13th Century ancient feudal castle and
with a Romanesque Church.
The village of Evol
Dominated by the ancient fortress of the Viscounts of So and its Presbyterian Romanesque church's steeple, Evol has steep streets that lead up to a square, close to the church.
In sunny weather, the flowered streets add to the charm of this mountain village and give it a completely different aspect.
Paths lead to the ruins of the feudal castle and the oratory, you will appreciate their tranquility.
Not to be missed in Evol
Ludovic-Massé literary room;
The Museum of Popular Arts and Traditions;
Church of Saint André;
The Viscount's Castle;
Guided tour of the village.