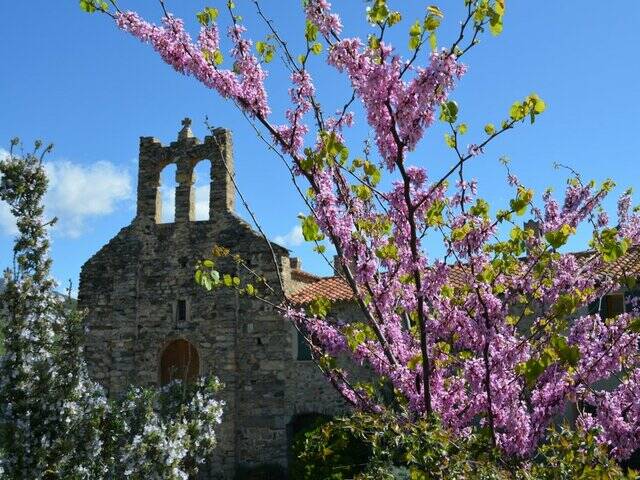 FROM MAY TO AUGUST 2020
The cultural meetings of Riquer never cease to invite you to the pleasures of music
renaissance, baroque, classical or contemporary. Music is this universal language that unites us to Riquer.
Explore all the repertoires, support the artists in their most original creations, invite you to discover exceptional interpretations, share with ease
moments rich in emotions, this will still be the case in 2020, for the 23 edition.
Informations : 0033 (0)6 15 43 50 60
Notre Dame de Riquer - 66500 CATLLAR
riquer.catllar@orange.fr / www.mas-riquer.fr

Appointment on May 10 with Célia Oneto Bensaid, pianist, who will perform Number One by Camille Pépin, the composer rewarded at the victories of music 2020.
May 30 with the Strings Band trio: Svetlana Tovstukha, Carles Cases, Alberto Reguera.
On July 7 we will welcome the concert of the Romanesque days: Margaux Blanchard, viola de Gambe and Thierry Gomar percussion, vibraphone.
August 2 Ariane Wohlhuter soprano invites the tenors Stéphane Olry and Josep Cabré accompanied by the lute by Bernard Revel.
August 4. 17th century Italian arias and duets with Léandro Marziotte, against tenor, Ariane Wohlhuter, Parsival Castro on theorbo. And we will share with you other meetings.