The gorges of La Carança, a paradise near Villefranche de Conflent in the direction of Andorra. Located on the commune of Thuès entre Valls, this hike is unforgettable Rocks, walkways and ledges await you. Several routes for several hiking levels.
Excavated in 1943 the ledge served the site during the tunnelling of the Carança which collected water to supply Thuès' hydroelectric plant. Whatever walk you choose to do, whether for one hour or several days, the discovery of the deep forest, the ledges dizzying peaks or the thrill you will experience when crossing a suspension bridge, will inspire you to be careful while enjoying a walk that is out of the ordinary.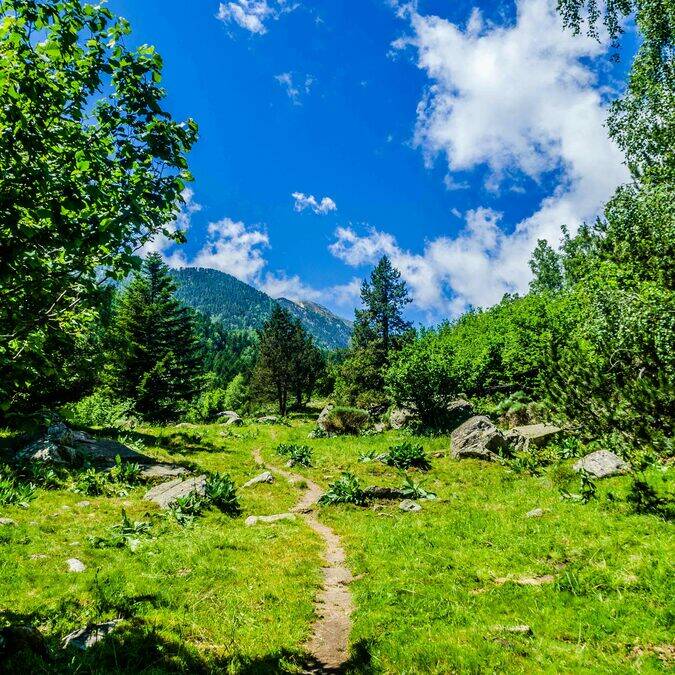 Small hikes in the Gorges de la Carança:
Departure from the car park.
Small loop to El Fornàs (1 hour)
To the stone bridge (5 hours)
Long hikes from the gorges
Departure from the car park.
Towards Lake Carança (2264 m), passing by Carança's refuge (15-hour round trip, we recommend a two-day trip).
Towards Carança's refuge (8-hour round trip)
Towards Mantet, by the Gorges, the Ras de la Carança, GR10 Col del Pal (8 hours)
Towards Fontpédrouse, by the Ras de la Carança, Col Mitja, Prats Balaguer (8 hours)
Download the itinerary
Access
By yellow Train - from Villefranche de Conflent to Thuès Carança
By bus €1 - Line 260
By car follow the RN 116 direction Andorra after Villefranche de Conflent

Parking: Participatory parking for vehicles: up to 2 hours: 2 €
From 2 to 12h: 4 €
From 12 to 24h: 7 €
For an additional 24h: 1 €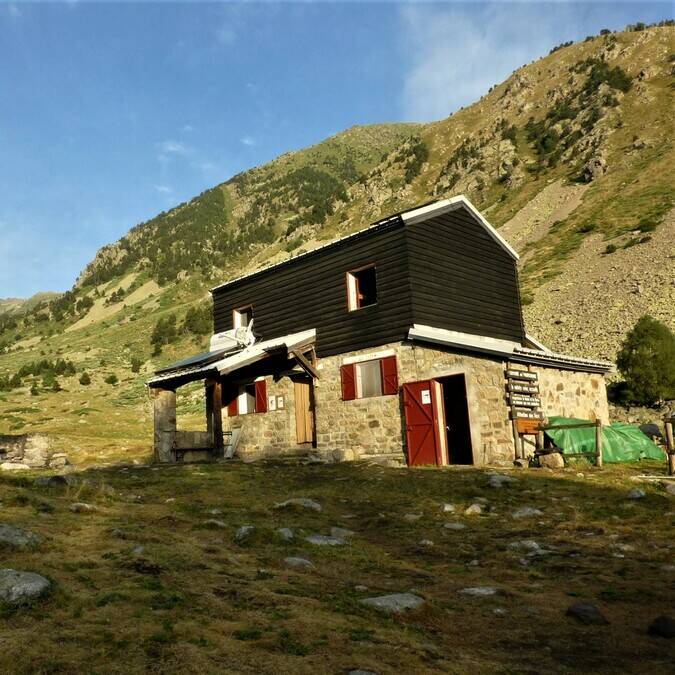 Safety Tips
Prepare your itinerary, know your limits, be careful and equipped with adapted equipment (good shoes), do not venture alone, these are some examples of precautions to be taken in the mountains.

All routes include hazards, risks and dangers for hikers (ledges, rope bridges, footbridges).
Animals are forbidden in the gorges. They represent danger on ledges and walkways.
Not advised to people with vertigo and children under 8 years old.
Practical information
Follow the Gorges de la Carança on Facebook: photos, advice, videos, everything is there!
Refuge de la Carança until May 1, part of the refuge not guarded: 9 places, but you have to bring everything (sleeping bag, kitchen utensils ...).
Refuge de la Carança guarded part: Open from June 17 to September 24, 2023. (contact: Alex: 09 88 66 73 81)